Selling and Buying a House at the Same Time: How You Can Make it Work
Posted by Danny Margliano on Thursday, March 9, 2023 at 11:25:33 AM
By Danny Margliano / March 9, 2023
Comment
Buying or selling a home is a stressful situation that can take up quite a bit of time and effort. Buying and selling a house at the same time is twice as stressful with double the time and effort. But while selling and buying a house simultaneously can be stressful, it isn't impossible. If you are in a situation where selling your current home will overlap with buying another, there are many ways to make the situation work for you. ]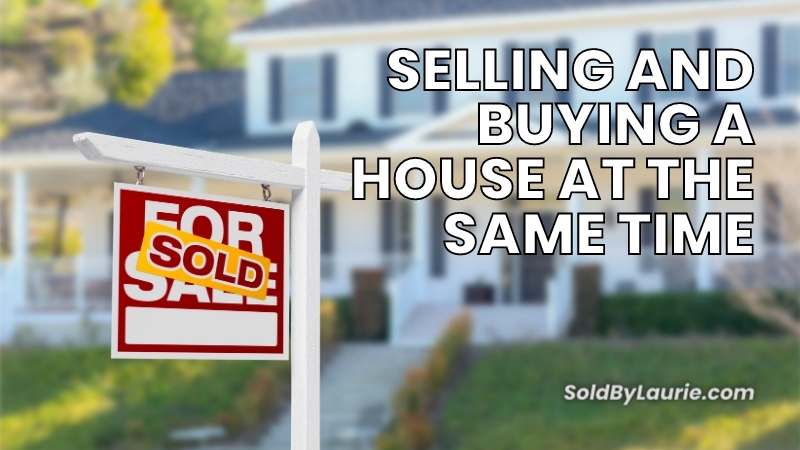 Sell first and buy later
Pros
Less financial stress
The number one reason to sell your current home before purchasing a new one is to free up finances. A large part of your equity is probably wrapped up in your current home, so it stands to reason that selling your current home would be the best for you financially. Money from your home sale can be used toward a downpayment or a full cash offer on the home of your dreams. In addition with your current home sold you won't have to worry about making two mortgage payments.
Cons
Uncertainty
If you decide to sell your home first, you will have access to more cash, but that doesn't mean you won't run into other roadblocks. The biggest downside to selling before buying is that it opens you up to a period of nowhere to live. After you sell your current home and while you search for another, you will be in limbo. Some homeowners don't mind a period of not knowing where to call home, but others, particularly those with children and pets, may find this discomforting. You'll also need to move twice; once to your temporary housing and another time to whatever home you purchase.
Rushed timeline
Not only will you feel uncomfortable having nowhere to call home, but you will also be on a rushed timeline to find a new home. This might be extremely upsetting to some since taking your time to find your dream home is generally preferable. Of course, if you use a trusted real estate agent, you should have an easier time finding a new home, but that might not always be the case, especially if you live in an area with limited homes on the market.
Buy first sell later
Pros
An easier move
With a new home to move directly into, there won't be any time when you are without permanent living arrangements. You will save on moving costs and have quite a bit less day-to-day disruption for you and your family.
More control
When you buy first, you have more control over your moving timeline. Purchasing a home means you have time to move into your new dwelling and then get your old home prepared to sell.
Cons
Financial difficulties
The biggest con of buying a home before selling is a lack of finances. Without a home sale, there may not be as much money available for a down payment. You may also run into a situation where your home does not sell for months, so you will be stuck with two mortgage payments. In addition, qualifying for a second mortgage can be difficult while still holding on to your current mortgage.
If you decide to sell first…
1. Prepare your home
Declutter, clean, and stage your home to perfection. Deep cleaning and decluttering show off just how perfect your home is for buyers, while staging makes it much more inviting.
2. Make vital repairs
Regardless of when you are selling your house you need to be sure that vital repairs that could slow down the selling process are completed before listing. It's best to have a home inspection done, so you are aware of necessary repairs.
If you decide to buy first…
1. Consider your home's potential value
Know what your current home is most likely to sell for so that you can plan just how much to pay for your upcoming purchase. Just because you bought your home at a certain amount does not mean that your home is still worth that amount. Upgrades, changes in the neighborhood, or the current market may change your home's value.
2. Consider a bridge loan
If all of your assets are tied up in your home, you may be able to take out a bridge loan to cover your down payment. Bridge loans are short-term loans that are secured with your current home's equity. These loans have higher interest rates and a short term to pay back, but if they are your only option, speak to your lender about obtaining one.
3. Consider a cash offer
One way to ensure that your home sells very soon after you purchase your new home is to work directly with an iBuyer. These types of buyers will purchase your home for cash and free up much-needed money within a matter of weeks rather than months.
Before buying or selling, consider the right move for you. Ask yourself what you can afford, how competitive the market is, how quickly you need to move, and what condition your current home is in? In the end, the best way to ensure that your selling and buying process goes smoothly and quickly is to speak to a top real estate agent with experience selling and buying a home simultaneously.