What is Predicted in Real Estate for 2022?
Posted by Danny Margagliano on Sunday, January 9, 2022 at 11:09 AM
By Danny Margagliano / January 9, 2022
Comment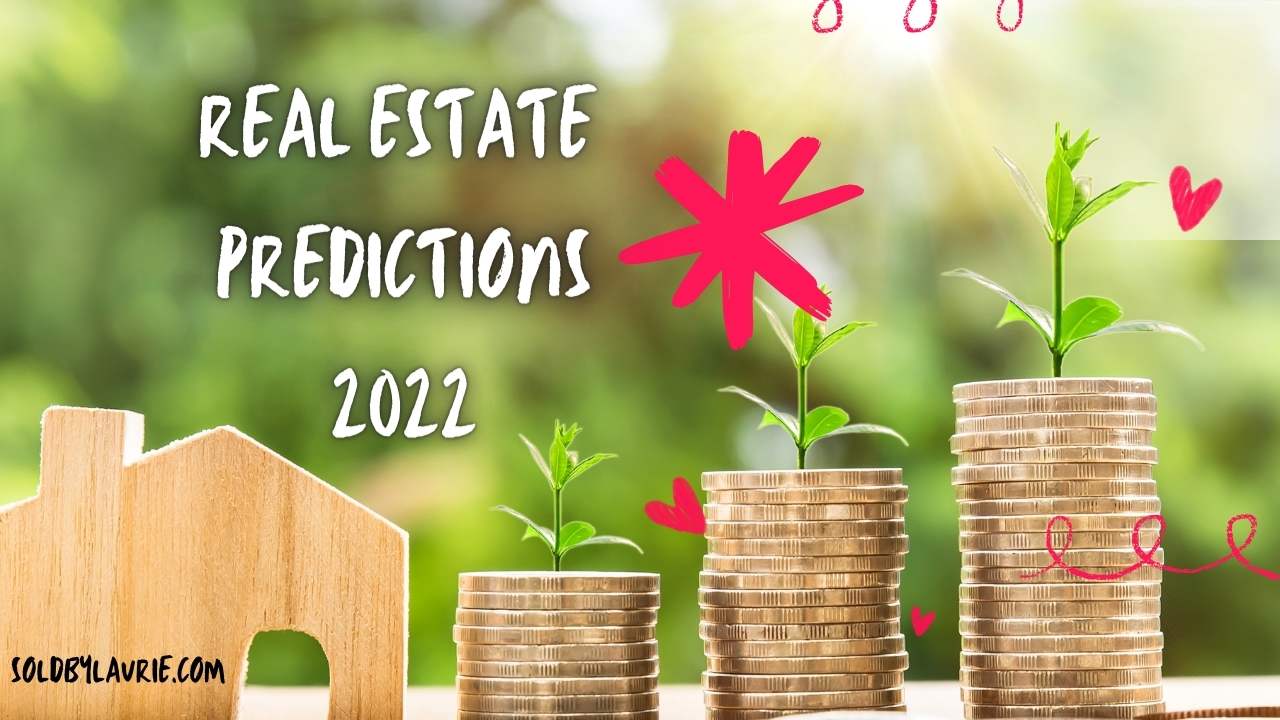 For most of 2020 and through the entire year of 2021 the real estate market showed a large housing shortage across the country especially in the areas of entry and mid-level price range homes. The building of new construction homes of all types also slowed as we saw supply chain issues labor shortages and stricter regulatory practices. For a handful of reasons, homes are in high demand right now, and as such prices have risen much more quickly.
Looking into next year buyers, sellers, renters, and investors can expect to see much of the same factors when it comes to the real estate market and the high demand for homes. There will be some return to normalcy with the rise in interest rates for mortgages. But any changes that take place in the real estate market over 2022 are expected to be mild ones.
Some of the trends that are expected to shape next year's real estate market include:
Inventory of available homes for sale is going to remain tight and rising prices will continue to put pressure on affordability. No there is an expectation for a few more homes to hit the market this year.
Mortgage interest rates will rise but job wage growth is expected and should be a help to provide that balance.
The rental sector of real estate is going to see continued growth but is expected to stabilize as compared to the last two years
Several real estate analyst experts are expecting new home construction to have high anticipation but for labor and supply issues to continue to play a role in some difficulty with new home construction.
What 2022 is expected to look like for a home buyer
Since the pandemic began mortgage interest rates dropped to what people would never expect them to ever drop to. The interest rates did rise slightly a few times they went back down to very low numbers below 3% and sometimes into 1%. This month the average 30-year fixed mortgage rate landed around 3.11% according to Freddie Mac.
For next year and it's expected that interest rates will rise a little bit but that they will not see a huge skyrocketing increase. The federal reserve has shown that it has the intent to raise interest rates over the next year to help combat inflation.
An increase in mortgage rates is expected to possibly squeeze out some homebuyers on the cusp of being able to afford a home purchase but interest rates will likely remain low as compared to pre-pandemic numbers. There are also expected to be a few more first-time homebuyer help programs on the horizon.
Home prices are expected to continue to increase but at a bit of a slower pace than we have seen over the last year and a half or so. Some are predicting that home prices will see a slower overall increase of about 13% as compared to the 19% it is expected to end the year at in 2021.
Related: Pros and Cons of Buying New Construction
What the housing market looks like for sellers in 2022
One reason it is speculated that there are not more sellers jumping on the opportunity to optimize the success of profit from their home with an almost guaranteed bidding war has been due to the low-interest rates of refinancing a home. Since the beginning of the pandemic, there has been an increasing number of homeowners choosing to refinance their homes and lock in a rock-bottom interest rate on the mortgage.
One of the biggest driving factors to competitions between buyers however has been a continuance in a very low home inventory. This lack of inventory is very beneficial to anyone choosing to sell their home and should continue to be beneficial over the next year.
Related reading: Here's how to successfully close on a home
This is not a time to overinflate the listing price of your home should you decide to take advantage of the market right now. You want to make sure that you keep your home at a fair market value list price as this is still the best strategy to sell your home for the highest profit.
If you are planning to sell your home, you want to make sure that you have a strategy in place before putting it on the market. When you sell your home, you are going to need another one to live in, turning you into a buyer facing the same challenges.
No matter what your real estate plans for 2022 the best approach to any plan is to work with a local experienced Realtor®.