How to Buy a Luxury Home
Posted by Laurie Hollowell on Friday, January 27, 2023 at 2:49:21 PM
By Laurie Hollowell / January 27, 2023
Comment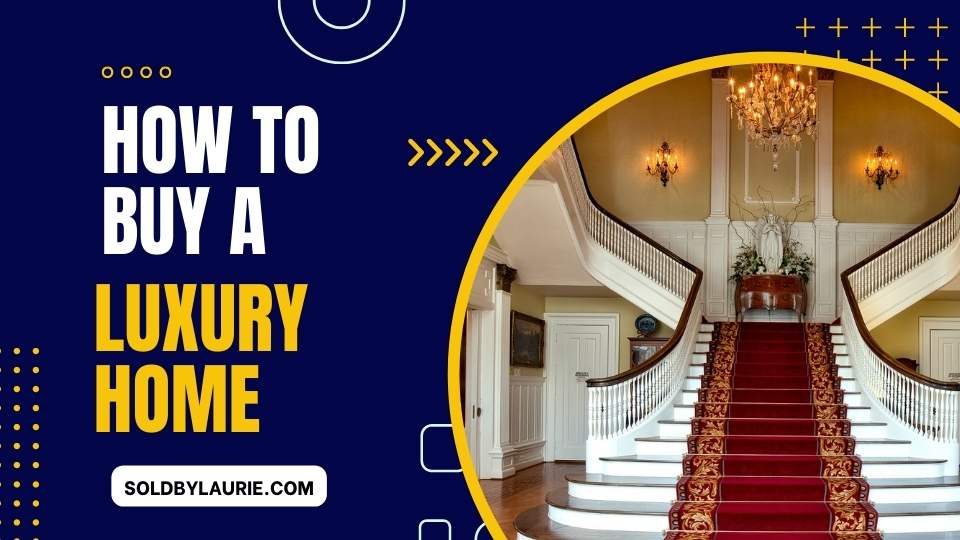 Buying a luxury home is a significant investment, and the process can be both exciting and daunting. From finding the right property to navigating the legal and financial aspects of the purchase, there are many factors to consider. Working with a reputable real estate agency that specializes in luxury properties can make the process much smoother. In this guide, we will walk you through the key steps of buying a luxury home, from finding the right property to finalizing the purchase and beyond.
Finding the right real estate agency:
When looking to purchase a luxury home, it's essential to work with a reputable agency that specialises in luxury properties. Find some experienced and knowledgeable agents who are well-versed in the luxury home market. They can assist you in finding properties that fit your specific needs and preferences.
Setting a budget for your luxury home purchase:
Before beginning your search for a luxury home, it's crucial to have a clear understanding of your budget. This will help you narrow down your search to properties that are within your price range. The agents can help you understand the market and can provide a better understanding of how much you should be spending.
Researching the local real estate market:
When buying a luxury home, it's important to research the local real estate market. Understanding average prices, trends, and amenities of the neighborhood, schools and transportation options, etc. can help you make an informed decision.
Scheduling property tours and inspections:
Once you've identified a property that you're interested in, schedule a tour of the home to see it in person. Take note of any repairs or renovations that may be needed and have a professional inspector check the property for any potential issues.
Negotiating and finalizing the purchase with the help of experts:
If you decide to make an offer on the property, the agents can help you negotiate the terms of the sale and ensure that all of the paperwork is in order. They will be by your side throughout the entire process of purchase and make sure that all the legal formalities are taken care of.
Possession and Beyond:
Once the purchase is finalized, you'll be the proud owner of your dream luxury home. The agents will help you with the possession formalities and be a reliable resource even after the sale is complete. They will be available to answer any questions you may have, making the transition into your new luxury home as smooth as possible.
Conclusion
In summary, when you choose Team Hollowell as your agency for purchasing a luxury home, you can expect expert guidance and assistance throughout the entire process, from property search, negotiations, closing, possession and beyond. Their team of experienced agents will help you find your dream home and make sure that the buying process is as seamless as possible.