5 Home Improvement Projects that Don't Require a Building Permit
Posted by Danny Margliano on Saturday, April 29, 2023 at 6:20:46 PM
By Danny Margliano / April 29, 2023
Comment
Home improvement projects can be a great way to enjoy your home more while making it more marketable for resale in the future. One of the factors that holds people back from renovating their home is the headache that comes with getting a permit for the work. Making sure your plans are up to local building codes, completing the application, and waiting for approval can all sound like a headache you don't want to take on.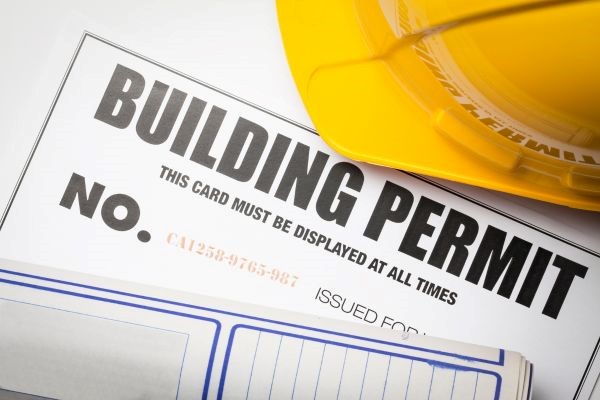 If you are looking for ways to update your home without going through that process, consider these 5 home improvement projects that don't require a building permit.
1. Landscaping
Unless you are building a new structure or embarking on a massive landscaping project, most of the things you would do to improve your yard will not require a building permit. Updating the gardens, adding a new outdoor entertainment area, or stringing outdoor lights are all ways to improve the beauty and functionality of your outdoor space without needing much expertise or any government approval.
Greg Dallaire of Green Bay WI Real Estate Says, "One simple way to elevate your outdoor space is through lighting. Add lighting to your walkways or consider a spotlight on your trees or house. This will be functional and add elements of safety and security, but will also make the home more beautiful at night (and in staging photos when you decide to sell)."
2. Painting
Painting is one of the best ways to improve your home without a permit, and without breaking the bank. If you hire professionals, it will cost a bit more but still won't require a building permit. Both interior and exterior painting can make a big impact on the way a home looks and feels.
3. New countertops
While replacing your kitchen or bathroom countertops may require hiring a professional, it won't require a building permit. This is also one of the best ways to update your home and add value to it. Because replacing your countertops is quite an undertaking, you likely won't want to do it again, so choose something that features a timeless design. Low-maintenance, easy to clean, durable surfaces will always be a top choice and an attractive feature to future sellers.
4. Hardware and light fixtures
If you have never replaced the lighting and hardware in a room before, you may surprise just how big an impact this simple home improvement project can make. Especially if you live in a home that was built decades ago, chances are some of the fixtures are starting to look outdated. By choosing new door knobs, faucets, lighting, and other fixtures, you can update the entire house in a weekend without any need for a building permit.
5. Flooring
Flooring is another ideal home improvement project when you want to make a big impact without securing a building permit. Many people opt for luxury vinyl plank (LVP), which can be purchased in a wide range of styles and price points and is often something you will be able to install yourself.
Final words
Getting a permit for home improvement projects is important for several reasons. First and foremost, it ensures that the work you are doing is safe and up to code. Building codes are in place to protect homeowners, and failing to follow them can lead to serious safety hazards or damage to your property. Additionally, if you plan on selling your home in the future, unpermitted work can be a major red flag to potential buyers, and may even affect the value of your property.
While the permit process can seem daunting, it is typically a straightforward process that is designed to help homeowners ensure that their home improvement projects are safe and meet local regulations. Depending on the scope of your project, you may need to submit detailed plans, have inspections done at various stages of the project, and pay a fee for the permit.
To make the permit process easier, it's important to do your research and understand the specific requirements for your project and location. You can usually find information online or by contacting your local building department. It's also a good idea to work with a licensed contractor who is familiar with the permit process and can help ensure that your project is done correctly and up to code.
While it may take some extra time and effort to obtain a permit for your home improvement project, it's worth it to ensure that your home is safe and up to code, and to avoid any potential issues when it comes time to sell your property.