Dog-Friendly Destin
Posted by Danny Margagliano on Monday, September 6, 2021 at 8:13 AM
By Danny Margagliano / September 6, 2021
Comment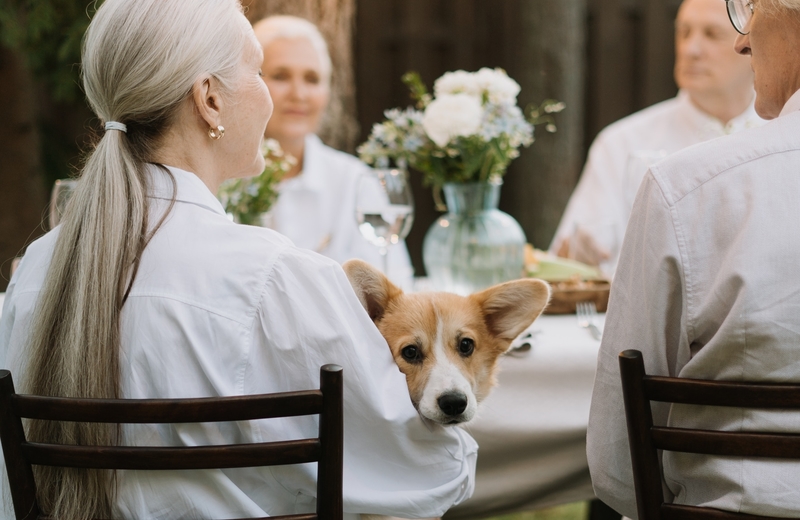 If you're looking for a dog-friendly location for your beach home, you have found it in Destin. Destin offers 52 restaurants with dog-friendly outdoor seating, as well as numerous dog-friendly activities and services. You can find a sample of these offerings below.
This Destin park is a pleasant place to spend some quality time with your canine companion. It is approximately 3 acres, covered with Bermuda grass and shaded by pine and oak trees. There are separate off-leash areas for large and small dogs. Benches and water for you and your dog serve to add to the pleasing nature of the park. If you and your dog like variety, there are several other dog parks in the surrounding area of 30A.
Imagine waking up on a sunny day that just beckons you to spend some time outdoors with your dog. Crab Island Cruises make it easy to create special memories with your loyal companion. All you need to do is grab some sunscreen and a beach towel, then head off to the Crab Island Cruises, where they take care of everything else you'll need –the boat and captain, beverages, water toys, photo books. You and your dog will enjoy the breezy boat ride fish on your way to run, jump, and fetch in the sand and surf on the island. And when you return to Destin, your dog will be ready for a good long nap, allowing you a few moments of peace to enjoy your new home.
If you prefer to captain your own pontoon boat, Dockside Watersports in Destin provides rentals that are pet-friendly. You and your dog can spend a day with family and friends out on the water, or drop anchor near a beach.
Don't be misled by the name… this will not be a day at the beach for you and your dog. Dogs are not allowed on the beach, however, they are allowed in the picnic areas and on the nature trail. If you're looking for a quick outing with your dog, the ¾ mile trail through dunes and coastal scrub might be just what you are looking for. Remnants of a military bunker provide the foundation for the high sand dune. From the top, you can enjoy a panoramic view of the park, with its dunes, vegetation, and beach. As you head back into Destin, stop in your favorite pet-friendly restaurant for a quick snack.
Who doesn't love the smell of freshly baked goodies? Your dog does too! This "gourmutt" bakery welcomes your dog to come to sniff out its own treats. All dog (and cat) treats are natural and homemade. There are mix and match cookies to choose from or larger, frosted, and themed bakery cookies. All ingredients are human-grade so you and your dog may find a treat to enjoy together! Once you've made the move to Destin, head out to the dog park to find some friends. You'll need them for your dog's birthday party, complete with a dog-friendly birthday cake for furry friends.
As reluctant as you may be to leave Destin, sometimes life takes us on adventures away from home. The Goochie Poochie offers a variety of options for grooming and boarding. Although, as the name would suggest, this is not your ordinary grooming and boarding service. Grooming services offer many specialized shampoos and treatments to tend to your dog's unique coat. If you need to go out of town, your dog will stay in his/her own hotel room or suite, complete with a flat-screen tv and real bed. Doggie Day Care is offered to extend the day if you're not able to retrieve your dog at the end of his/her treatment or stay.