Benefits of Living in a Destin Golf Course Community
Posted by Danny Margagliano on Monday, September 6, 2021 at 8:30 AM
By Danny Margagliano / September 6, 2021
Comment
Not Just Any Place Can Be Turned Into a Golf Course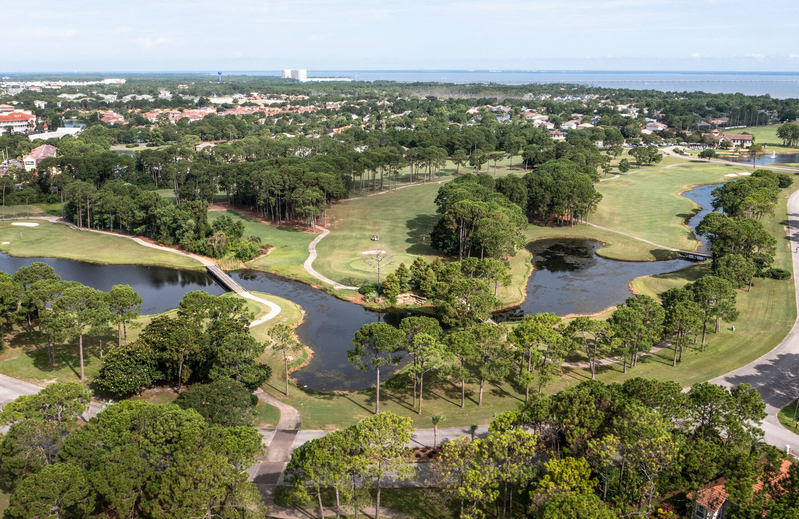 The location of a golf course must meet certain requirements. Because of the preciseness that goes into selecting these places, you'll never see an ugly golf course in the Destin area. Rather, you will find some better and more beautiful than others. The grounds will always be pristine and well maintained due to the favorable year-round climate. Also, membership is highly controlled is an option that is best used while living near a golf course. Thus, getting a chance to live in a golf course community will be like a dream come true. For this reason, if such an opportunity knocks on your door you welcome it and give it a chair.
Amazing Benefits You'll Enjoy When Living in a Destin Golf Course Community are:
Planned Events
With the golf course community also comes a clubhouse. You'll be able to access the clubhouse all through the year. The managers organize a variety of get-togethers and events where you'll interact with your neighbors. They are fun events and you don't even have to stray too far from your backyard for that.
The larger golf course communities have hundreds of activities running all through the year. They range from Zumba dances to daily golf groups and clubs. It'll never be a boring moment living in a golf course community.
Immaculate Properties
One of the reasons why golf course communities are coveted is how amazing they look. People visit golf courses to relax and unwind. Now, imagine having to live in such a great-looking property for the rest of your life – amazing, right?
The HOA in these communities is in charge of making sure the properties look immaculate all the time. You won't have to lift a finger in the maintenance of the property but you'll be assured of a home that is in perfect shape consistently. It is more than making sure everyone has a beautiful place but also helps in protecting the value of the properties.
Pools and Other Amenities
Being able to go for a swim at any time and in any weather is something those who enjoy swimming will love. You will also have access to other amenities like pickleball courts, bocce, tennis courts, etc while living in a golf course community. The clubhouses have a lot of indoor amenities like bars, restaurants, multi-purpose rooms, and even fitness centers. They are enough for everyone living there.
Privacy
The homes are carefully planned to ensure your neighbors aren't constantly in your backyard. You'll have enough space to allow for privacy. At that age, you don't want people all over your business.
Amazing Scenery
People travel halfway across the world to enjoy beautiful views of Destin Florida. You don't have to leave your house for that if you are living in a golf course community. You'll find breathtaking views from any point in the community. Golf courses are located in places with great landscapes for this purpose. Most of the golf course communities in the Destin area are on the north side of Highway 98. What this means is the majority of Destin golf course properties extend to the beautiful bay.
Your home might be overlooking a sprawling fairway, a sand trap, or even a bay. It will always make you happy waking up to such views or even staying out late lost in your thoughts. The consistency in maintaining the community looking great assures you it will never be an eyesore view for you.
Tee Time
You won't have to wake up early and drive all the way to the golf course to book a slot. You have the freedom to select your tee time when you are a resident/member. You'll be given priority over non-residents. Also, you can go for early tee times without having to be up at the crack of dawn.
New Friends
Childhood friends tend to stick because all of you will be in the same place for extended durations of time. However, life will happen eventually and everyone moves because of careers or social life. Living in a community where the majority of your neighbors love golfing as much as you do you will be sure to find the easy making new friends and acquaintances.
At a golf course community, it is easy to make new friends and maintain friendships because most of your neighbors are there for the long term. It isn't even hard to make new friends at such a place because you only have to show up for a few of the activities organized there. It will be easy to hang out with people who live in the same community all the time.
Prestigious
Not everyone can afford or qualify to live in a golf course community. Because of the dynamics of demand and supply, you'll gain prestige if you get in. People automatically change their view of you the moment you say you live in a golf course community. You'll also have friends and family members dropping by frequently because they also want to get a chance to enjoy the amenities.
Better Resale Value
If there comes a time when you have to sell your home you'll be amazed at how great the resale value is. There is always a demand for properties in golf course communities. Besides the high resale value, you won't struggle to find a buyer. On the same note, you don't have to be a golf player to live in such a community. Many people actually pick these properties for the overall atmosphere and amenities.
Golf Course Communities in Destin