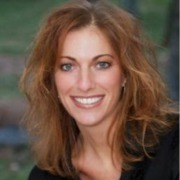 Kim Guy was born and raised in Kansas. She lived in Germany twice, totaling 7 years. Upon graduating from college (the 1st time), she moved to Nashville, TN where she lived for 22 years. She comes from a background of 22 years as an elementary teacher and brings patience, organization, attention to detail, collaboration, a strong work ethic, and excellent listening skills to bear when working with her real estate clients.
Kim attended Kansas State University and earned a Bachelors Degree in Elementary Education. After moving to Nashville, TN, she attended Cumberland University and earned a Masters Degree in Education. Her skills give her a unique insight into how to look for creative ways in assisting buyers and sellers with listing their home or searching for their first or next home. She has a strength in listening, which is vital for understanding buyers' and sellers' needs.
Kim is active in church and has owned and managed short-term rental properties, as well as assisting with long-term rental properties which has also earned her real-life experience that make her uniquely suited to serve real estate buyers and sellers.
Kim entered the Real Estate world in order to meet new people, build lasting friendships/relationships, and assist buyers and sellers during their major milestones. She displays a strong work ethic and enjoys working for herself. Real Estate is always changing. It is important to her to stay on top of the current market and always learn and grow.
Kim lives in Destin, FL. She spends her free time involved with church, community, and volunteering. She enjoys taking advantage of all the wonderful dining options Destin has to offer and spending any time she can in the beautiful Emerald waters. She strives to be an expert in the Real Estate field and hasn't looked back.