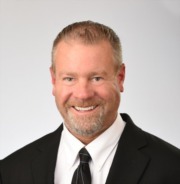 Realtor®
• Andrew has been in the real estate industry for over 25 years, and sold more than 1300 homes, including 62 his first year in the business and as a result was named "Rookie of the Year". 
• Owned and operated, The Smith Team, a highly successful real estate team in Bryan-College Station, TX that averaged selling 100+ homes a year for over a decade.  
• Former Team Leader for Keller Williams Advantage in Conroe, TX where he coached and trained real estate agents on goal setting, marketing, business planning and lead generation. 
• He co-authored a book entitled The Swipe Right Home: Finding the Perfect Mate for Your Home (a book for home sellers that illustrates the similarities between a homes first impression online; to that of someones first impression on an online dating website).        
• Andrew is a graduate of Texas A&M University (B.S. in Journalism - class of 1993).
• In his spare time he enjoys running (completed 16 marathons, 1 ultra-marathon and qualified for the Boston marathon in 2021), traveling, scuba diving, writing, reading, weight lifting and playing various sports.